Power Mac Center Formally Launches
Awhile back I wrote about the biggest Apple Center to open here in the Philippines, well last Jan 25, 2007 the formally made it so. Dec 15, 2006 saw Power Mac open its doors although it was a soft opening. This time they're ready to rock it to the max.
I was supposed to go the opening as I was invited by one of my friends who happens to know someone who works there. I was psyched to go but I got sick on the day itself. So… that sucks. Luckily our other friend Cris brought her camera along and so she was able to snap some photos of the event.
357 sq. meters of Mac lovin', accessory shoppin', jaw dropping retail area boasting of the latest Apple hardware and accessories for your Macbook Pro, Macbook, Mac Pro, iMac, Mac Mini, iPod and all the rest.
Go visit the Power Mac Center at 2nd floor of Greenbelt 3, Ayala Center, Makati City.
Thanks to Cris for the pics below.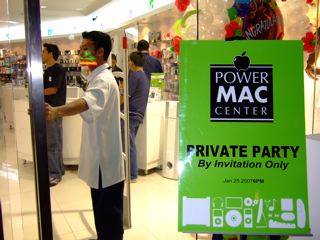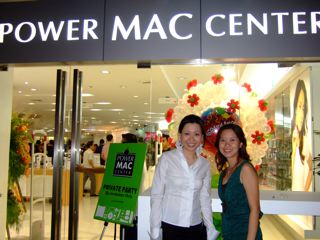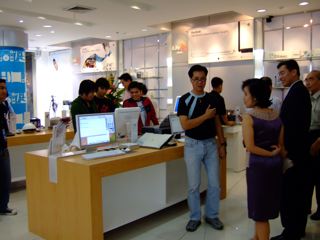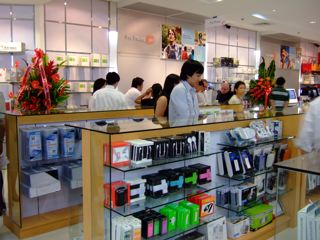 Related Stories
POSTED IN: Apple Community, Commentaries, Juan's Posts